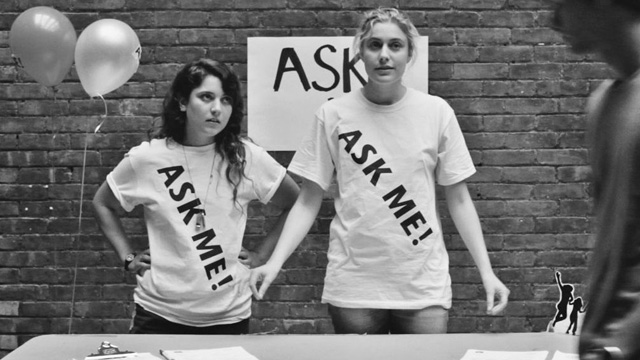 I'm guilty of spending far too much time worrying. When I say this, I mean, I even worry about whether it's okay to have ice cream for dinner (again) or when I can run to the store next to pick up more toilet paper, because I'm supposed to be an adult now and I don't want to suck at adulthood.
Sure, the lovely Frances Halladay (Frances "Ha" psst..available on Netflix!) worries from time to time, but she certainly isn't concerned about seeming grown-up. She lets life wash over her, prancing around NYC in the same floral button-up dress and dance-ready attire time and time again. I don't even think she brushes her hair. And somehow, she achieves the version of her dreams that fits her best.
So next time I feel unequipped to be a real adult (probably in five minutes from now), I'll remind myself of the moment Frances apologizes with the phrase, "I'm not a real person yet." Because honestly, that's a fine place to be.