It's tough being a rockstar, even when you're off duty. Finding inspiration from the everyday isn't always as easy as it seems and sometimes you've just gotta order in Chinese food and wait for that inspirational spark to come. Follow along the daily journey of our rockstar off duty, Natalie Suarez of Natalie Off Duty, and catch a glimpse of how inspiration truly never sleeps.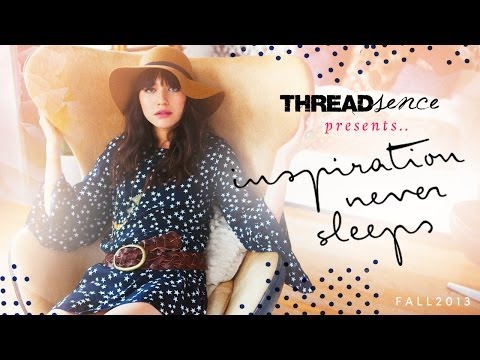 View our full lookbook, Inspiration Never Sleeps, here.
Shop our lookbook collection here.
XoXo,
ThreadSence