Images via Ring My Bell, LP Fashion Philosophy, and We Wore What
May the 4th (of basic-ness) be with us today. Ashley of Ring My Bell, Erica of LP Fashion Philosophy, and Danielle of We Wore What are bringin' it back to the basics with their simple yet strong outfits.
Images via Ring My Bell
Ashley's simple and stylish look will have you reaching into your closet for your next awesome colorblocking rendezvous. There's nothing more classic than the colors of black and white, however, she also gives her outfit more of a modern flare with her mint green colored jeans. We're lovin' it.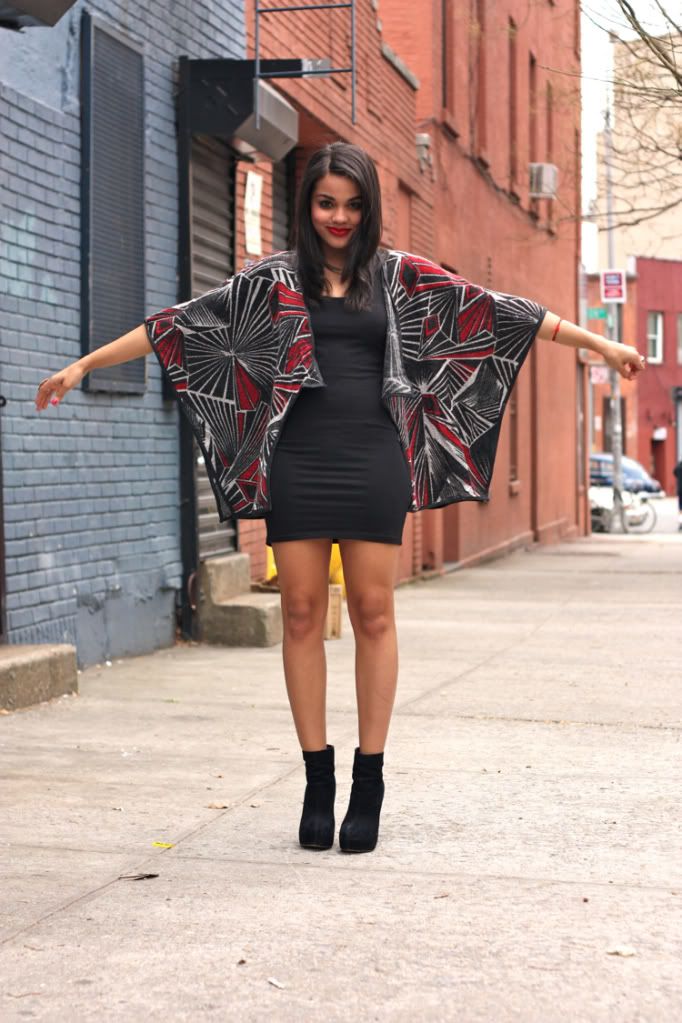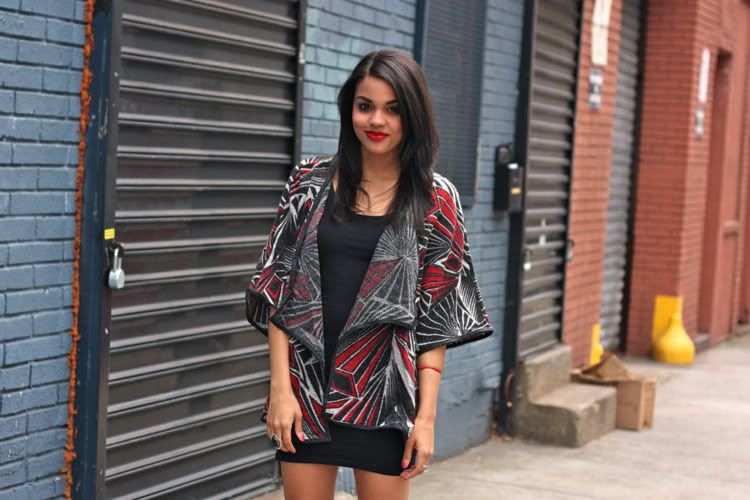 Images via LP Fashion Philosophy
Seems as if Erica of LP Fashion Philosophy has got Basic down on speed dial. Sometimes keeping it basic can get boring fast, but she makes it so that it isn't an option. Her printed kimono adds a great depth of texture to her outfit while still staying true to her simple look.
Images via We Wore What
If this isn't steeze at first sight then we don't know what it is. Danielle pulls this outfit off with the utmost ease and we're cringing with sartorial jealousy. Nothing says "too cool for school" better than a combination of beanies, leather jackets, boots, and raging arm parties decked out with spiked bracelets and gold chains.
View all of our 'Fits of the week here!
XoXo,
ThreadSence