Whether you like to bundle up in your favorite sweater or keep things classic with a wool trench, there is no better time to layer it all on than in the winter season.  This week we have fits featuring Natalie of Natalie Off Duty, Jen of Agogo Fashion, and Jane of Sea Of Shoes working their winter wardrobes.
Images via Natalie Off Duty
Natalie pairs a fluffy shearling coat with some custom JETT kicks and a vintage plaid that are a match made in winter wonderland.  We love the way she mixes fur with leather and a touch of metal to create a sleek yet soft winter look.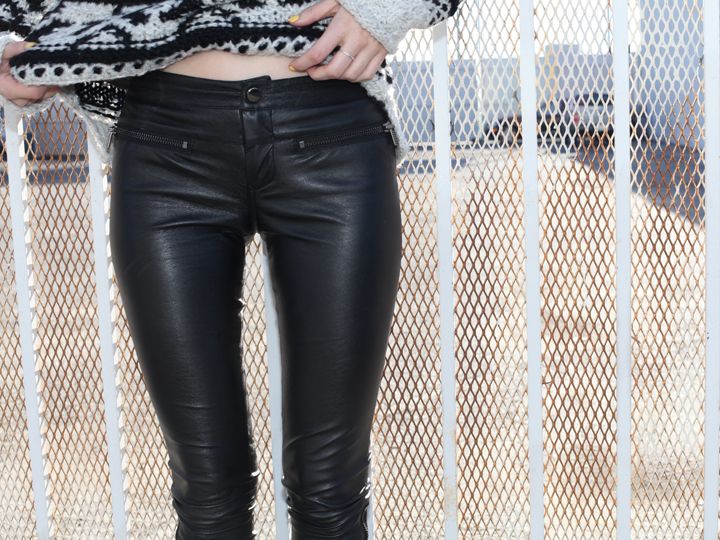 Images via Agogo Fashion
Few things get us going like an oversized sweater (and Jen, of course). The oversized sweater is literally the most universal piece of clothing a girl should own, and Jen works it so well that she makes cozy look fierce as hell. She finishes off her winter look with a pair of vegan leather pants and some moto boots creating a kick-ass look that even the abominable snowman would be intimidated by.
Images via Sea of Shoes
Jane puts a spin on the winter classic by pairing her wool trench with some skinny jeans and sweet vintage booties.  Those aviator shades are just the icing on the cake to her already bad ass style. And it doesn't help at all that we're also having some major jealousy issues with her amazing fiery red hair.
View all of our 'Fits of the week here!
XoXo,
ThreadSence