No matter the season, graphic tees are there for you no matter what. They're easy to throw on and easy to wear, all the while keeping you stylish without even trying (a.k.a. winning all around). Graphic tees are more versatile than you think, so when you're ready to take things to the next level with your go-to tees, you're gonna need to mix things up with some new 'fits that keep your graphic tees the center of attention. Lucky for you, we've got ten, yes TEN, ways to wear your tees for any and every occasion. Check it out for yourselves.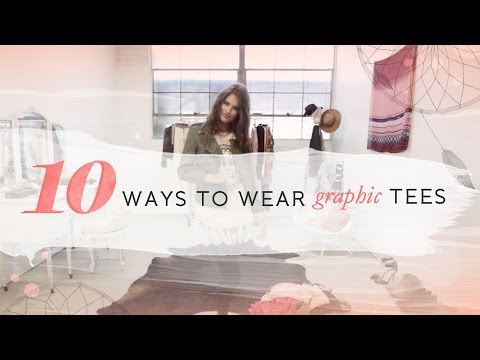 Music: Scavenger Hunt – "Lost"
Learn more about Scavenger Hunt here.
Shop our collection of graphic tees here.
Get graphic with me,
Athena