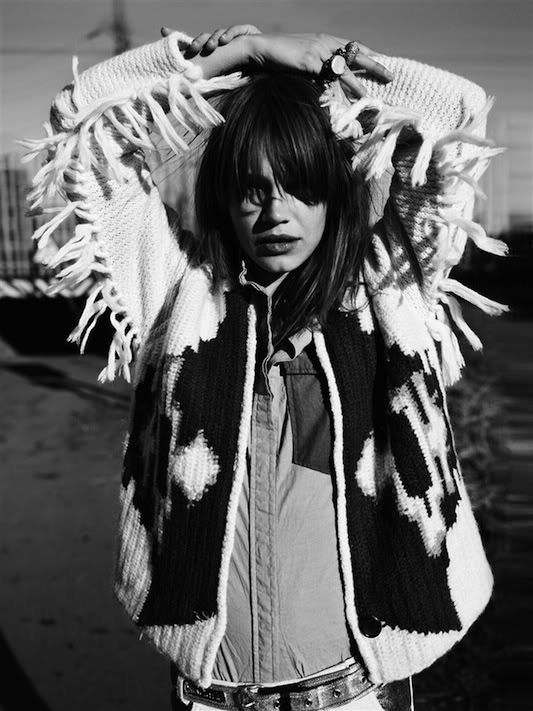 We know we are smack dab in the middle of summer but the folks behind this editorial have us wishing it was Fall (like right now!!).
It has been HOT this July and there ain't no better color to wear in this hot, hot heat other than white. We swear it has magical cooling effects when worn in the sun. These gals have it right by wearing these white hot outfits: Kimberly of eat.sleep.wear, Aimee of Song of Style and Chiara of The Blonde Salad.
Erica of LP Fashion Philosophy is at it again! We're pretty much obsessed with her summer style that has just enough 70′s inspiration to make us go wild.
With summer now in full swing, it's safe to say white is the new black. Spoken like a true Californian, we're all about keeping cool, and nothing sounds more easy-breezy than an all white look inspired by our latest mood board- White Hot.
We often hear the '60 being praised as one of the best decades EVER, however, we here at TS are all about the '70s. The fashion, the music, the icons (ummm Farrah Fawcet and that feathered hair? Yes please) we could go on and on but we'll just focus on the groovy styles of Keiko from Keiko Lynn, Natalie from Natalie Off Duty and Laura from On The Racks.
Watch out because were contagious and it's about time you catch some of this festival fever!
Say hello to our latest throw back Thursday! Nothing gets us more excited than a little vintage flare…..
We are head over heels for our latest feature, Alter Ego, and it's all thanks to the amazing styling of Kat Bonus. The concept behind the shoot was to have six pairs of outifts, with each pair using one of the same pieces. Kat barely blinked an eye and overshot every one of our expectations (she's really good at that). Let's get down to business and learn some of her styling secrets…
Our latest feature Alter Ego is all about versatility – there's at least two sides to every style…