Mix matched prints, denim, leather, and studs. What is it about the grunge aesthetic that looks so freakin' awesome? The style takes more than just perusing local thrift stores and tousling up your hair. Grunge is all about causing a scene and not giving a flying fuck about it. Grunge cannot be bought or contrived, you simply have it or you don't and these girls most certainly do.
We love army green jackets almost as we love referencing Lindsey Weir anytime we see one. Paired with leather, combat boots, and everything badass, we'll be the first ones to pledge our allegiance to the army of sartorial awesomeness. Get in line soldiers, and get ready for some major inspiration…
We plan on milking the last couple weeks of summer for as long as we possibly can and that means going out with a bang of color. Inspiring our color wheel this week are Kimberly of eat.sleep.wear, Chantal of cocorosa and Dylana of Color Me Nana.
Studs are the best, you guys. And if you didn't know, well, now you do. Studs are well, studly, and make our sartorial world spin off its axis. Showing us how necessary this look is are Danielle of We Wore What, Carolina of Fashion Squad and Audrey of Frassy.
Let's be honest, we've been totally fixated on London this past week. Tonight IS the opening ceremony for the Olympics after all and you can bet we'll be front and center watching (from our living room couches). We've been obsessing over everything from their amazing people (Florence Welch and Ellie Goudling) to their sick street style. We tracked down a few of our own fave street styles from Denni of Chicmuse, Jules of Sincerely Jules and Annabel of Blushing Ambition.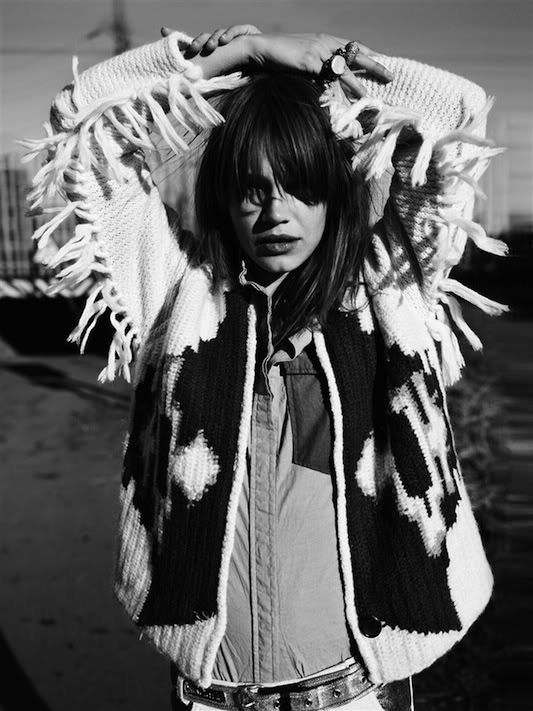 We know we are smack dab in the middle of summer but the folks behind this editorial have us wishing it was Fall (like right now!!).
It has been HOT this July and there ain't no better color to wear in this hot, hot heat other than white. We swear it has magical cooling effects when worn in the sun. These gals have it right by wearing these white hot outfits: Kimberly of eat.sleep.wear, Aimee of Song of Style and Chiara of The Blonde Salad.
Erica of LP Fashion Philosophy is at it again! We're pretty much obsessed with her summer style that has just enough 70′s inspiration to make us go wild.
With summer now in full swing, it's safe to say white is the new black. Spoken like a true Californian, we're all about keeping cool, and nothing sounds more easy-breezy than an all white look inspired by our latest mood board- White Hot.
We often hear the '60 being praised as one of the best decades EVER, however, we here at TS are all about the '70s. The fashion, the music, the icons (ummm Farrah Fawcet and that feathered hair? Yes please) we could go on and on but we'll just focus on the groovy styles of Keiko from Keiko Lynn, Natalie from Natalie Off Duty and Laura from On The Racks.