Don't worry – we've got the only music festival guide you need…
Let me introduce you to the genius behind the styling of our lookbook and everything else TS: Kat Bonus.
As a quick fashion reminder, head pieces are essential for music festival season. So live strong and be headstrong as you head out to your music festivals! For more headstrong inspiration…
Liz of Late Afternoon makes us crave our upcoming trip to Coachella even more. Decked out in head to toe TS, Liz looks as scorching as the desert sun. She's wearing our Blackbird Dress by For Love & Lemons, Falling Behind Cutout Boots, and Selma Circle Necklace. Keep up to date with our highly anticipated trip to Coachella!
Spring has sprung – time to let it all hang out. Our Spring uniform? Booty Shorts and Short Booties! The perfect outfit for music festivals *cough* Coachella *cough* and really, well, every single day the sun is shining. So c'mon, get Sprung on Booties. For all your booty inspiration…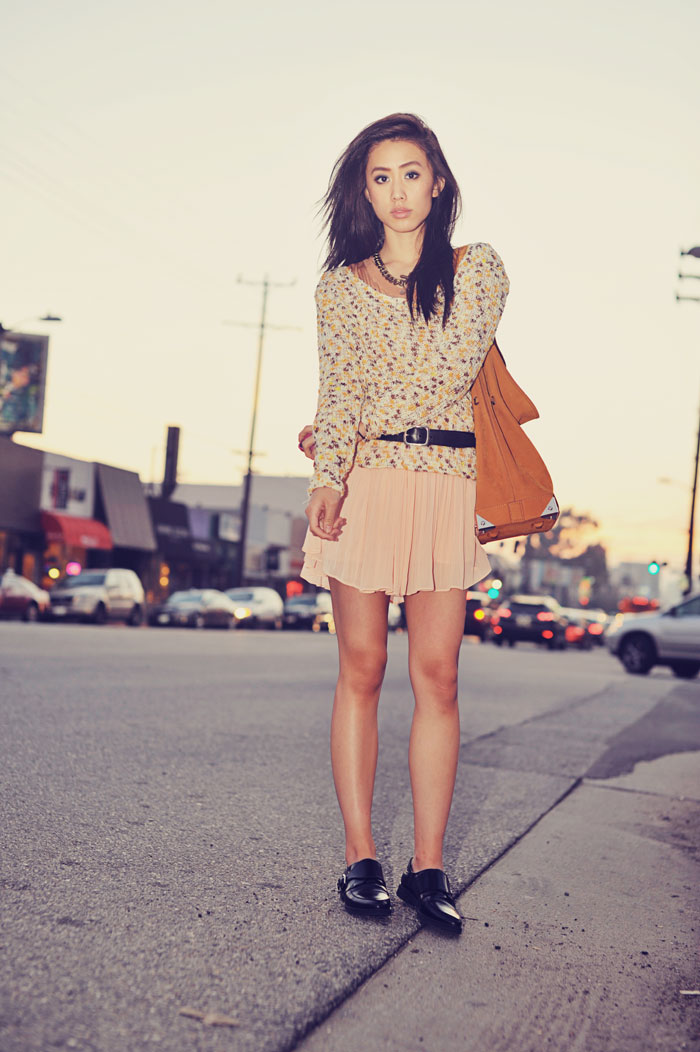 Jenny of Neon Blush looks damn good in our Children of the Corn Sweater by Mink Pink and Pink Georgette Pleated Skirt by BB Dakota…
We've shown you how to make a Flower Crown before, and now it's time for the Flower Crown's Evil Twin.
Liz of Late Afternoon styles our Falling Behind Cutout Boots to perfection. Her mix of pink and blue shades has us swooning all over the place.
We've got the fever – Festival Fever that is. And we've got the perfect pieces for your cure. Shop our festival ready pieces and get ready for our favorite season of the year. For more festival inspiration…
ThreadSence's Souls of Mischief – See how it all went down.