Your music festival days will be the best days of your life. Let's do it right.
Lollapalooza, will be welcoming The Cure to the main stage for the first time in the festival's 20-year history. The festival's also boasting headliners such as Phoenix (let the Daft Punk rumors begin!) and The Postal Service (no surprise there).
Spring couldn't have come soon enough; but so much to do also means so many outfits to plan.
Who: A Needle and the Thread, made up of The Wild Child, The "Good Girl," Heartbreaker, and Desperado
As a quick fashion reminder, head pieces are essential for music festival season. So live strong and be headstrong as you head out to your music festivals! For more headstrong inspiration…
Who: M. Ward
Who: The ever so lovely Leslie Feist
Liz of Late Afternoon makes us crave our upcoming trip to Coachella even more. Decked out in head to toe TS, Liz looks as scorching as the desert sun. She's wearing our Blackbird Dress by For Love & Lemons, Falling Behind Cutout Boots, and Selma Circle Necklace. Keep up to date with our highly anticipated trip to Coachella!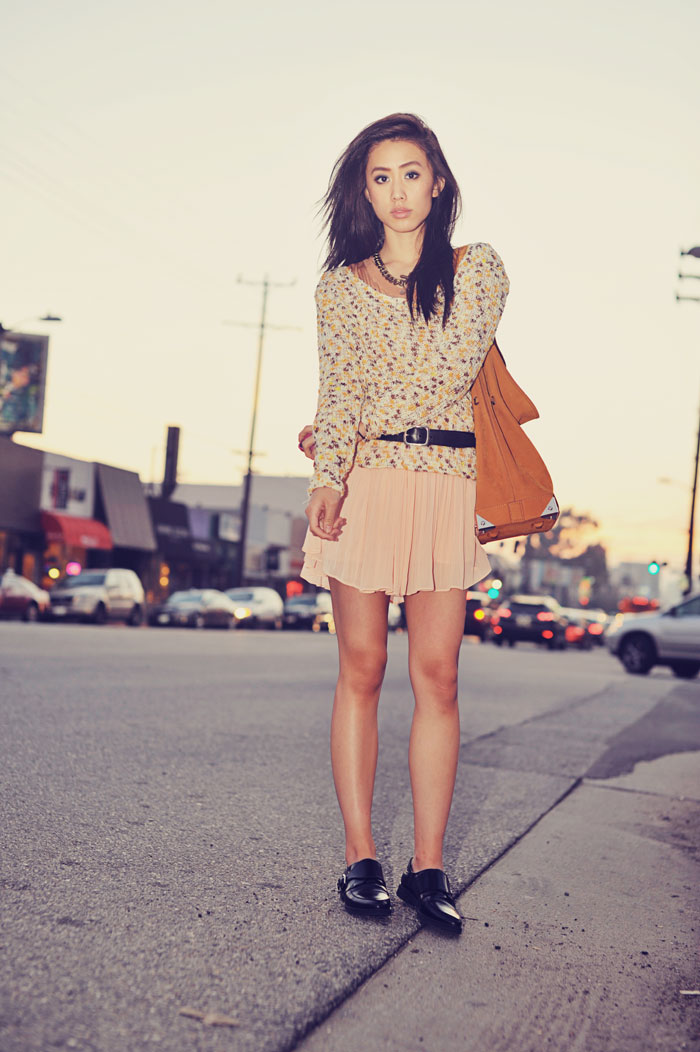 Jenny of Neon Blush looks damn good in our Children of the Corn Sweater by Mink Pink and Pink Georgette Pleated Skirt by BB Dakota…
#LetsBeHonest For us, the 70s rarely go out of style…especially during music festival season.