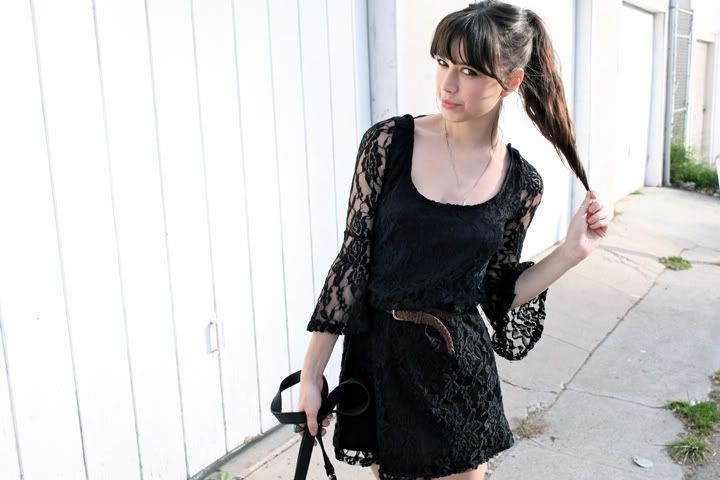 Our dearest Jen from A Go-Go Fashion is killin' it this week as she rocks TS like nobody's business. In our Blacklisted Lace Dress, she proves that brown and black go together despite what anyone in the world says. Keep doin' you, Jen, 'cause it's obviously working.
Jen from A Go-Go Fashion dons our Urban Heiress Floppy Hat in Purple, and of course, looks awesome. Her high-waisted floral pants, paired with a sleeveless rocker tee and Dr. Martens, are so rock-n-roll amazing, and we can't help but love her unexpected finish with the purple floppy hat.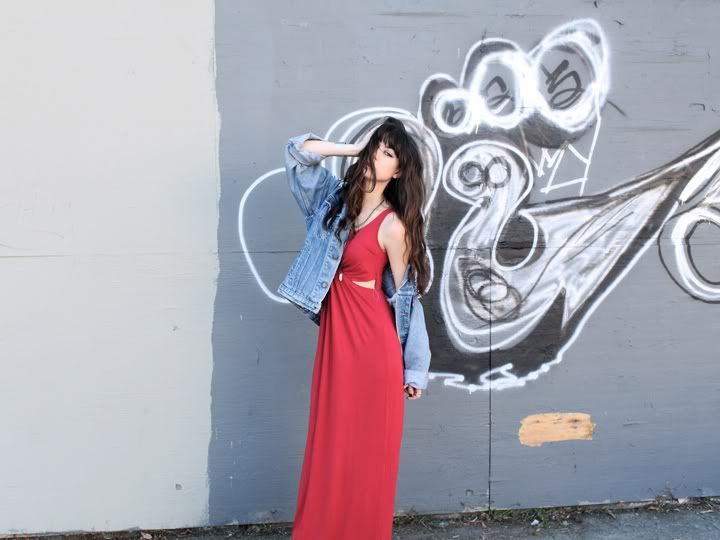 Jen from A Go-Go Fashion looks amazing in our Infinity Cutout Dress.  We love the faded, studded denim jacket she layered over her feminine dress for an effortlessly cool vibe. Jen never fails at looking drop dead gorgeous, and her awesome blog is nothing but proof of that.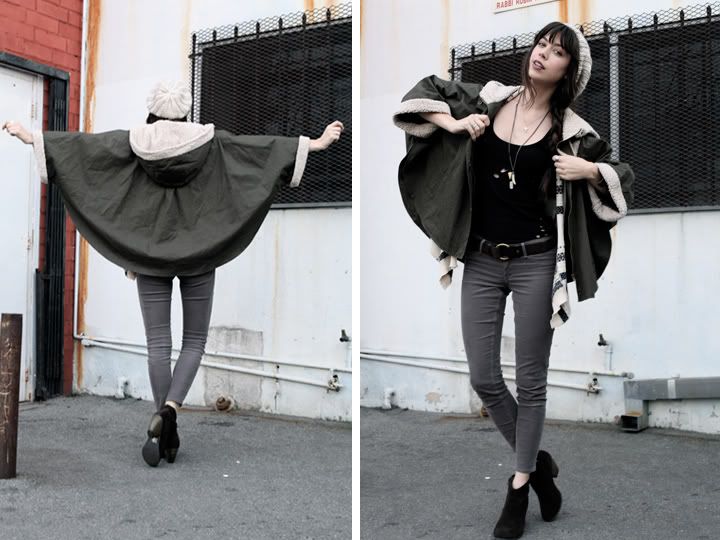 Jen of A Go-Go Fashion dons our Wrangler Suede Ankle Boots in Brown and looks frickin' phenomenal. Her layered look with shearling and deep earthy tones is perfection for this time of year. Jump over to A Go-Go Fashion for more of Jen's rock-n-roll steeze. We honestly can
Liz of Late Afternoon rocks our After Hours Faux Leather Dress in style. We LOVE her faux leather over delicate lace for a look that is both elegant and edgy. Again, Liz owns mixing textures – even her boots are both leather and suede. Seriously, go over to Late
image via Late Afternoon Liz of Late Afternoon adorns our Feline Fuzzy Beret in her latest outfit post. We love how her splashes of color heighten her romantic look, as she tops her outfit off with our fuzzy cheetah beret. Skip over to her blog if you're looking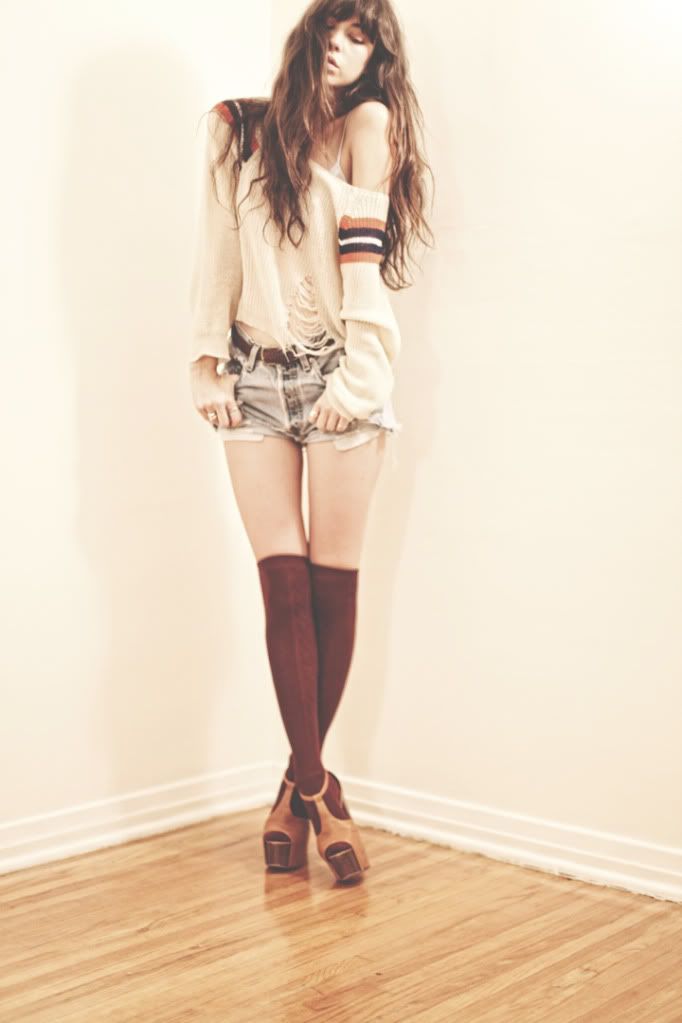 images via A Go-Go Fashion Jen Humphrey from A Go-Go Fashion (and also our model that makes everything look so damn good) looks amazing in our Varsity Hues Ripped Sweater. Every little thing about this outfit is beyond insane, we seriously cannot get enough.  If you need a
images via Late Afternoon In a playful mix of patterns and textures, Liz from Late Afternoon rocks our Split Decision Faux Leather Jacket. There's no split decision about it – this leather jacket with contrast sleeves is one of the most coveted pieces we have. Check out Late Afternoon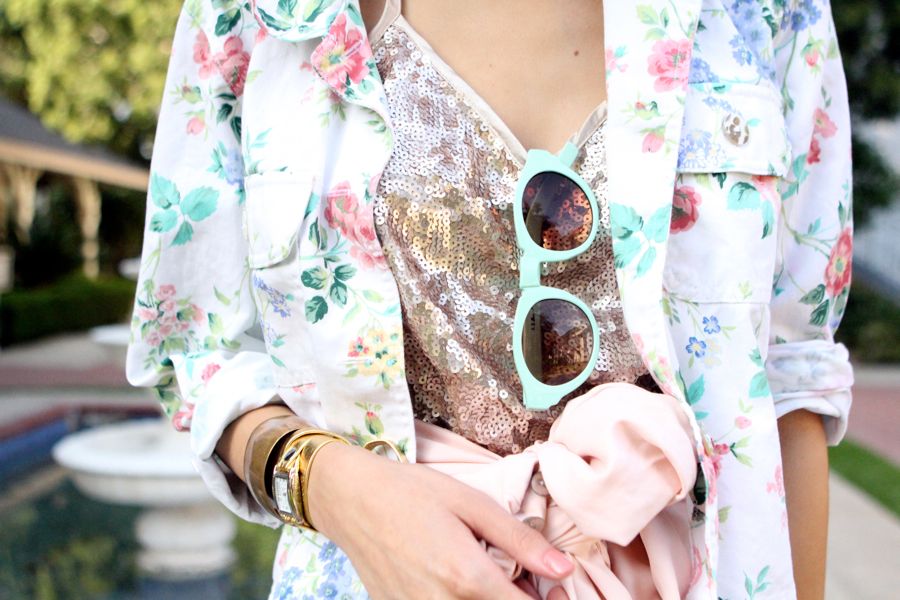 images via That's Chic ANY_CHARACTER_HERE Rachel from That's Chic looks radiant in our Sparkle and Shine Sequin Tank. She creatively draped and tied a button down to wear as a skirt #genuis, and we love how she paired her pretty pink outfit with badass combat boots and a rockin' purse.
photos via ColorMeNana Dylana of Color Me Nana is so casually chic in our Serena Burgundy Dolman Top. We wish we could look that good in just a dolman top and jeans. Ultimate kudos. Head on over to Color Me Nana to get some more of her genius. XoXo, Threadsence