Who: Not sure about their individual names but I wouldn't be surprised if they were all synonymous with Awesome.
Scene: Sydney, New South Wales, Australia.
Sounds like: A party you sure as hell feel lucky to be invited to. Racing drums and feel-extra-good guitar riffs are all complemented by fun and flowy vocals. They make you wanna just grab a few pals and belt along the lyrics together. With only two songs in circulation and no album out yet, I'm already hooked and craving for more.
Why they're awesome: These guys know how to have a good time and it most definitely shows in their music. Plus they're aussies, that automatically gives them about 502 cool points. If that isn't enough to entice you, their video for "Heart of a Lion" (stop motion, colored powder smoke, monkey masks and raging galore!) will convince you that they mean business. And when I say business I mean epicness.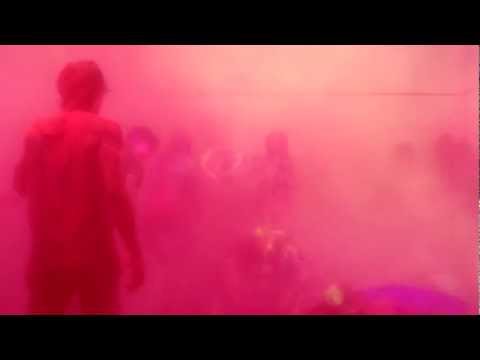 Oi oi oi indeed,
Teresa